Caviar Wallet On Chain With Top Handle
IDR 50,000,000
Est. Retail Price
IDR 58,000,000
Bank Transfer Payment Only
Item No: CHA07844B
Express Shipping
Ships Next Working Day
Verified by HUNTSTREET
All items sold on HuntStreet are subject to a stringent verification and Quality Control process by our team of in-house experts and aided by high-end authentication technology.
Promo code not applicable to this product
Information
No seal on the front CC hardware, however the magnetic hardwares closure are still sealed. No signs of wear throughout.

Please note that listing price is for BANK TRANSFER only, 3% bank charges is applicable for credit card payments. If you wish to purchase this item with credit card, please contact our customer service Whatsapp number.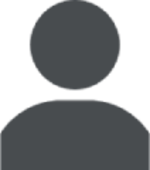 Related Items
Successfully copied product link to clipboard!