Small Gabrielle Backpack
Item No: CHA07841B
Express Shipping
Ships Next Working Day
Verified by HUNTSTREET
All items sold on HuntStreet are subject to a stringent verification and Quality Control process by our team of in-house experts and aided by high-end authentication technology.
Do you want to view this product in person?
Promo code not applicable to this product
Information
Bag shows gentle wear throughout with rubbing and dents on the lower part of the bag (black leather surface area). Few yellow marks on the aged calfskin body exterior. Light wear marks with some dust on the inner lining. Overall shape of the bag has flattened out due to storage. There are fraying on the leather ends of the straps. There are light rubbing marks on the folded part of the leather lip surface edges.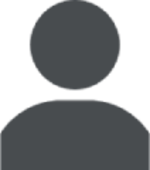 Related Items
Successfully copied product link to clipboard!