Metallic Classic Mini Rectangle Flap Bag
IDR 80,900,000
Bank Transfer Payment Only
Item No: CHA05804B
Express Shipping
Ships Next Working Day
Verified by HUNTSTREET
All items sold on HuntStreet are subject to a stringent verification and Quality Control process by our team of in-house experts and aided by high-end authentication technology.
Promo code not applicable to this product
Information
Item is in like new condition. CC front hardwares are still covered with plastic. No marks on the inner area. There is light creases marks on the exterior bottom area due to the characteristics of the leather. Note that indicated listed price is for BANK TRANSFER only, 3% charge is applicable when using credit card payment. Please contact our customer service for further assistance.

Please note that listing price is for BANK TRANSFER only, 3% bank charges is applicable for credit card payments. If you wish to purchase this item with credit card, please contact our customer service Whatsapp number.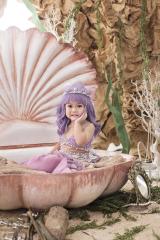 Related Items
Successfully copied product link to clipboard!