Wide-Legged Culottes
Size: US Women 4
Item No: SMM01549C
Express Shipping
Ships Next Working Day
Verified by HUNTSTREET
All items sold on HuntStreet are subject to a stringent verification and Quality Control process by our team of in-house experts and aided by high-end authentication technology.
Do you want to view this product in person?
Information
Item is still unworn, with faint yellowing on the lining due to storage.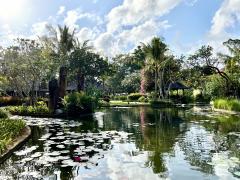 Related Items
Successfully copied product link to clipboard!