Keepall Bandouliere 50 Taurillon
Item No: LVU07428B
Express Shipping
Ships Next Working Day
Verified by HUNTSTREET
All items sold on HuntStreet are subject to a stringent verification and Quality Control process by our team of in-house experts and aided by high-end authentication technology.
Do you want to view this product in person?
Information
Item shows gentle signs of wear with light rubbing marks on the bottom corners. There is color fade due to rubbing on the zipper puller and the strap's hook. Faint white mark on surface. Light scratch on leather part.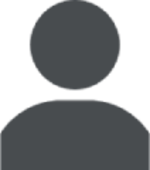 FTH
First-time Seller on HuntStreet
Related Items
Successfully copied product link to clipboard!